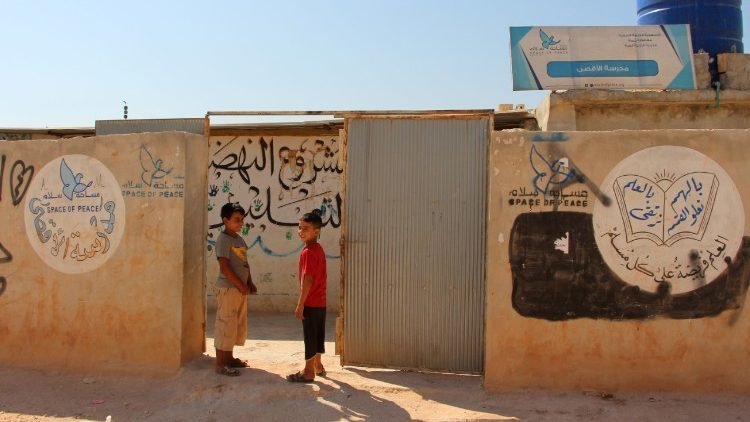 Bullying in school is not unusual. But just because something is not unusual it should not be normalised. It is not normal that 150million adolescents have reported being victims of violence in school. The UN defines that violence: bullying, cyberbullying, fights and physical attacks, violence used as a form of punishment, sexual violence, and violence as a consequence of schools in conflict-ridden areas of the world.
What a difference light can make
It is a basic human right for children to go to school and to learn in a safe environment. The committee on the Rights of the Child specifically states that "children do not lose their human rights by virtue of passing through the school gate." So why do 720million children attend schools where corporal punishment is still allowed? Why are good quality infrastructures not enforced in schools, given the fact that poor infrastructures can facilitate violent acts, such as sexual assault in poorly-lit bathrooms?
Disabled and alone are not synonyms
Violence in schools affects children's mental health, often causing incessant fear to the point of skipping school altogether. Children who are victims of violence are marginalised, they suffer loneliness and isolation. They are especially targeted if they are from a minority group, defined by their ethnicity, whether they have a disability, whether they are extremely poor and numerous other factors.
School or battlefield?
When children are afraid of attending school, they are likely to drop out as soon as they are allowed to do so. 158million children and adolescents who live in conflict-affected areas and according to the UNICEF report, their "classrooms are no safer than their communities" and their "routes to and from school become frontlines."
This report states that schools should "buffer children from the risks of child labour, exploitation and child marriage." They should be a place where children "can find shelter from violence and choose a more peaceful future.".
All that's painful hurts
Boys and girls succumb to the same amount of violence in schools. It is more common for boys to have to bear physical abuse, whereas girls are often victims of psychological abuse. The UN report highlights that pain does not need to be physical in order for it to have long-term effects. All forms of violence instigated at a young age can harm a child's growth. The repercussions of violence in schools can "become imprinted on a child's body and mind in the form of physical injury, sexually transmitted infections, anxiety, depression, suicidal thoughts and unplanned pregnancy". Exposure to such violence at such a young age can interfere with healthy brain development, it can instigate substance abuse, cause aggressive behavior, anti-social behavior and risky sexual behavior. At times, the daily fear children face in school as a consequence of routinely instigated violence has led to suicide
How strength can help weakness
The UN is urging governments to develop and enforce laws and policies that will keep students safe. This includes online policies. Social media has caused a lot of violence but is slowly becoming a valuable tool in helping end it.
UNICEF asks that security measures in schools be strengthened, including separate and well-lit bathrooms and curricula tailored to peacebuilding and positive discipline. They ask that targeted investments be introduced and that those resources be used specifically for violence-prevention programmes.
Finally, the UN urges communication. Violence in schools should not be seen as a taboo. Community members, along with parents and teachers, should speak up about violence and its devastating effects. Generating evidence of what works and what doesn't will help identify promising solutions in order to win a battle whose victims are too vulnerable to fight for themselves