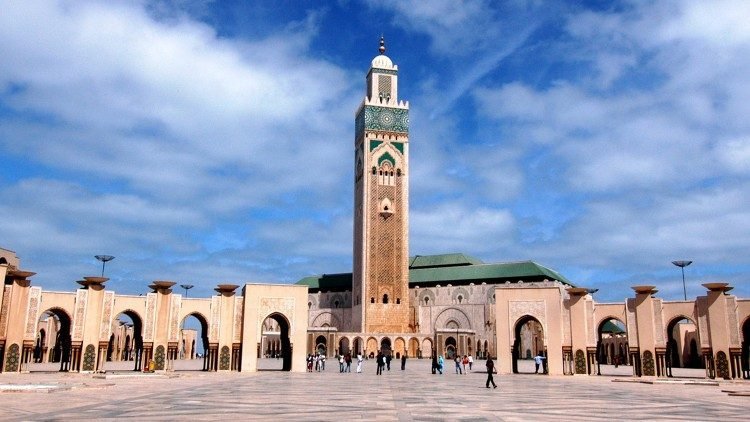 In Tuesday's letter to his "Dear Christian brothers and sisters", Rabat's Archbishop, Cristóbal López, reiterates the Holy See Press Office's announcement that Pope Francis will be visiting Morocco from the 30th to the 31st of March 2019. Archbishop López highlights that there are many Christians in Morocco who are "passing through, on their difficult migration, towards Europe".
Memories of love and hope
He recalls the 1985 visit of Pope Saint John Paul II, a memory which he says is "still alive", and a visit, which he says brought "great hope, love and blessings" to the people and the Catholic Church in Morocco.
Promoting dialogue and communion
"The mission of the Pope", Archbishop López continues, "is of confirming us in our faith". He says the Pope wants to "get to know us, share parts of our life, encourage us, pray with us and bless us". He also explains that the Pope wants to meet the people of Morocco and its authorities, "particularly His Majesty the King, in the spirit of an interreligious Islam-Christian dialogue", that both want to promote.
The Archbishop expresses the desire Christians have to expand communion amongst themselves and with the people of other faiths in Morocco, stating that "the Pope's visit will be a wonderful occasion to express and live our communion with the Bishop of Rome" and ultimately, through him, the Archbishop says, "with the universal Church."
Prayers for a fruitful journey
Finally, Archbishop Cristóbal López of Rabat urges Christians to open themselves up, "by moving and going towards" the Pope, who "comes from afar to meet us".
As they await a detailed programme of the visit, he urges everyone to "pray each day… for the fruits of this papal journey."