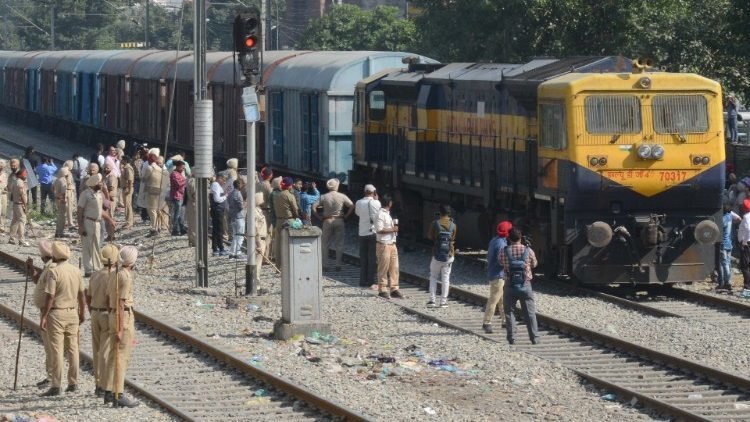 Pope Francis expressed his "heartfelt solidarity" on Sunday for the victims of a train accident in the northern Indian state of Punjab.
In a telegram signed by Cardinal Secretary of State Pietro Parolin, Pope Francis said he was "saddened" to learn of the accident, and assured "his prayers for the deceased and those who mourn their loss."
The Holy Father invoked "the divine blessings of healing, strength, and peace upon the injured and their loved ones, as well as the civil authorities and emergency personnel."
Worst rail disaster this year
A commuter train travelling at high speed plowed into a crowd of people standing on the rail tracks during a celebration on Friday.
At least 60 people died in the incident, making it India's worst rail disaster this year.
Hundreds of people had gathered near Amritsar to watch a burning effigy as part of the Hindu festival of Dussehra.