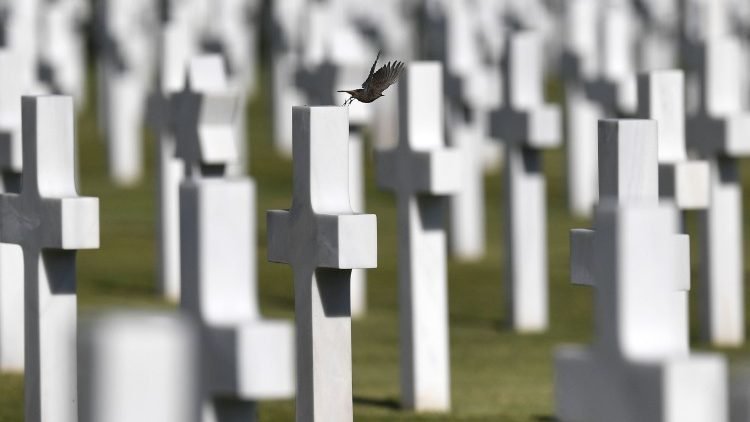 It is the fourth Roman cemetery visited by Pope Francis on the occasion of the commemoration of the dead. For three consecutive years, in 2013, 2014 and 2015, he celebrated Mass at the entrance of the monumental cemetery of Verano. In 2016 he presided over the celebration at Prima Porta while last year he visited the American cemetery of Nettuno, where the American soldiers who died in Italy during the Second World War are buried; he also prayed at the shrine of the Fosse Ardeatine. This year, he will go to Lauentino cemetery in the south of Rome.
The cemetery Laurentino consecrated in 2002
Laurentino cemetery is located in the heart of the Roman countryside. It covers an area of about 27 hectares and is the third largest of the eleven cemeteries in the capital. The cemetery was consecrated on 9 March 2002 by the then Cardinal Vicar Camillo Ruini. A project is currently underway to expand it. On January 4, 2012, the "Garden of Angels" was inaugurated: a green area of about 600 square meters dedicated to the burial of unborn babies . Surrounded by a hedge, the Garden is located in front of the " Children's cemetery" and is symbolically guarded by two large marble statues depicting two angels, a symbol of innocence and purity.
The chapel of the Risen Christ
Laurentino is the only cemetery in the Rome with its own chapel . The Chapel of the Risen Christ was inaugurated in 2012. The chapel has a circular structure, covering an area of 220 square meters with about 140 seats and has a large churchyard of about 120 square meters.