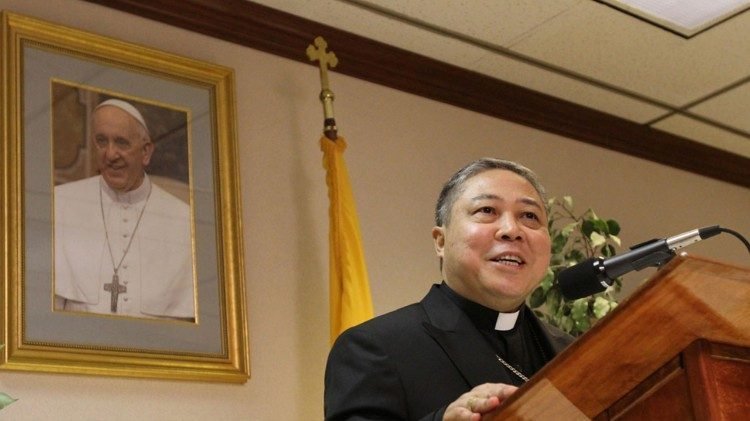 The Holy See says that human rights and human dignity must never be allowed to become mere ideas and empty words, but they must be fulfilled by reaffirming the centrality of the human person through concrete commitments and actions for every human person, however vulnerable.
Archbishop Bernadito Auza, the Holy See's Permanent Observer to the United Nations re-emphasized the Catholic Church's teaching on human dignity during a UN General Assembly meeting on human rights on Thursday.
Not empty words but action
Recalling the Universal Declaration of Human Rights on its 70th anniversary this year, the Holy See diplomat said that human rights and human dignity can never be allowed to become empty words, uttered and affirmed simply to assuage our collective conscience.
Society, he said, must not only recognize the human rights of its people but also be resolute in meeting their basic needs and promoting their integral human development.
Dignity of human life at every stage
Archbishop Auza expressed concern over a narrow interpretation of the right to life in some parts of the UN human rights system, which he said leads to inequalities and injustices.
This tendency stems from refusing to recognize the inherent value and dignity of human life at every stage, which creates a hierarchy of human rights by relativizing human dignity and assigns more value and even rights to the strong and healthy, while discarding the weak.
This leads to some grave inequalities and injustices, such as ignoring children in the womb and treating the elderly, migrants or people with disabilities as expendable or as a burden to society.
Rather, Archbishop Auza said, we must promote principles of justice, solidarity and the common good that promote the welfare of the entire human family which necessarily has as its starting point the dignity of every human person, no matter how vulnerable