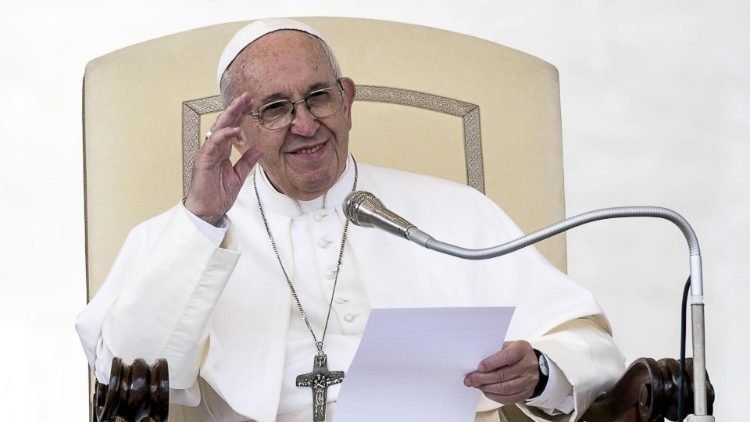 Pope Francis is urging the men and women religious of Spain to look to the future with "humble audacity" and to be "prophets of hope".
The Holy Father's remarks came in a message sent on Tuesday to participants in the 25thGeneral Assembly of the Spanish Conference of Religious, known as CONFER.
"The Lord gives us hope with his constant messages of love and surprises, which at times can leave us disoriented, but they help us to escape from our closed mentalities and spiritualities."
Men and women of hope
Pope Francis said no effort should be spared to better the mission of consecrated men and women in Spain.
The Church, he continued, needs them to be prophets, "men and women of hope".
He said religious life is "full of opportunities, enthusiasm, and passion", despite some uncertainties and concerns.
These, he noted, include "fewer vocations, ageing members, economic problems, challenges posed by internationality and globalization, and the pitfalls of relativism, marginalization, and social irrelevance."
Walk with young people
Pope Francis also invited Spain's religious to face the challenge of evangelizing young people and to help them listen to the Lord's invitation for their lives.
"Bold men and women religious are needed, who open up new paths and present the question of vocation as a fundamental Christian option."
The Pope said consecrated life means "walking in holiness". They are called to work tirelessly to live the works of mercy, he said.
"It is not a question of being heroes or of presenting ourselves as a model for others, but of being with those who suffer and of accompanying them, of seeking alternative paths, conscious of our poverty while trusting in the Lord and in His limitless love."
Finally, Pope Francis invited the religious men and women of Spain to "live with the Church and in the Church", stepping outside their comfort zones to illuminate those who suffer and despair with the light of the Gospel.
"Times have changed, and our responses have to change with them."