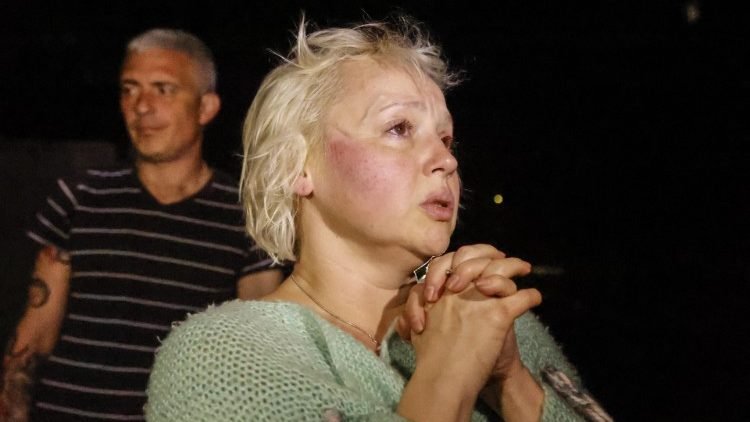 Pope Francis reiterates a heartfelt appeal to national leaders to seek a diplomatic solution to the war in Ukraine, which continues to rage over 100 days since Russia's invasion, and asks all men and women of goodwill to continue to pray tirelessly for peace.
By Linda Bordoni
"I renew my appeal to those who govern nations: do not lead humanity to ruin. Please! Do not lead humanity to ruin!"
Pope Francis issued this urgent appeal speaking after the recitation of the Regina Coeli prayer on Pentecost Sunday.
Referring to the feast that commemorates the descent of the Holy Spirit on the Apostles, he noted that 50 days after Easter, peoples who spoke different languages met and understood each other.
"But today, 100 days from the invasion in beloved Ukraine, the nightmare of a new war has again fallen on humanity," he decried.
"This is the denial of God's dream: peoples who fight, peoples who kill each other, persons whom – instead of growing closer – are forced from their homes."
Risk of escalation and need for ceasefire
Decrying the ongoing conflict of which, he said, we are all well aware, thanks also to the coverage provided every day by the media, Pope Francis said he renews his appeal for the salvation of humanity, "while the fury of death and destruction continues to rage, and contrapositions are reignited, fuelling an escalation that is more and more dangerous for all."
Urging those in power to change course, he called for "real discussions, concrete negotiations for a ceasefire and for a sustainable solution."
"May the desperate cry of those who are suffering be listened to," he appealed. "May respect for human life prevail; may the macabre destruction of cities and villages stop."
"Let's please continue to pray and to tirelessly commit to peace."