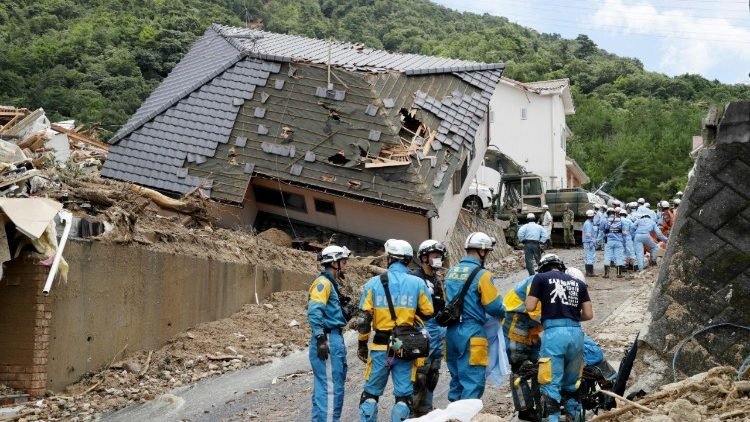 In a message signed by Vatican Secretary of State, Cardinal Pietro Paroline, Pope Francis sent on Monday a message to the people of Japan.
In it, Pope Francis expressed his profound sorry to the flood victims. At least 114 people have died, and another 60 persons are still unaccounted for.
Here is the full text of the message.
Deeply saddened to learn of the loss of life and of the injury caused by the serious floods following the heavy rains in Japan, His Holiness Pope Francis expresses heartfelt solidarity with all those affected by this tragedy.  His Holiness prays especially for the repose of the deceased, the healing of those injured and the consolation of all those who grieve.  The Holy Father likewise offers encouragement to the civil authorities and all those involved in the search and rescue efforts as they assist the victims of this disaster. Upon all he willingly invokes abundant blessings.