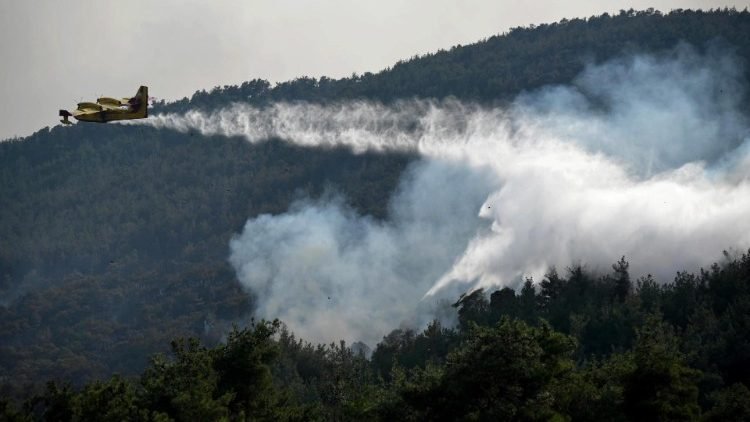 Pope Francis expresses his solidarity with the people of Greece affected by wildfires, and asks everyone to "remain close" to the Ukrainian people.
By Edoardo Giribaldi
After leading the recitation of the Angelus on Sunday, Pope Francis assured his prayers for the people who lost their lives in a major wildfire burning recently in northeastern Greece.
The blaze, one of the largest single wildfires ever to have struck a European Union country, has taken the lives of 21 people so far, forcing thousands of others to flee their homes.
The Pope also asked the faithful gathered in St. Peter Square to remain close "to the Ukrainian people who are suffering from the war, and are suffering so much."
Pray for mothers
Pope Francis then recalled Saint Monica, St. Augustine's mother, on the day the Church celebrates her feast day, calling her a "strong woman" and a "good woman."
"With her prayers and her tears," said the Holy Father, "she asked the Lord for the conversion of her son."
The Pope asked everyone to pray "for so many mothers who suffer when their children are a bit lost, or are on the difficult roads of life."