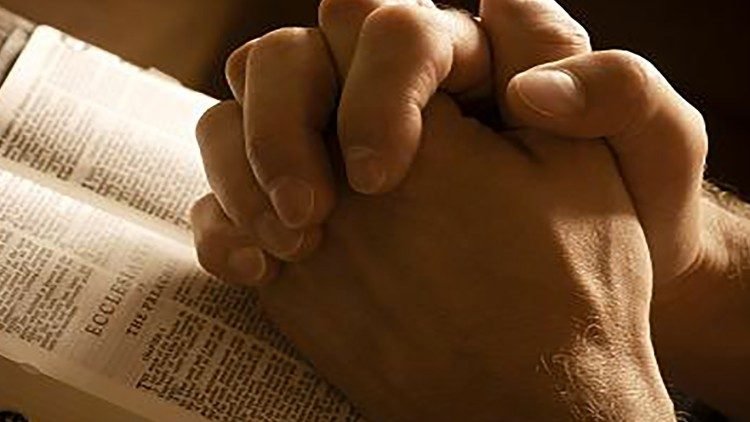 Anne van der Bijl, who died on Tuesday at age 94, was the founder of the Open Doors Foundation, which supported persecuted Christians throughout the world.
By Stefan J. Bos
with additional reporting by Johan Th. Bos in the Netherlands
Dutchman Anne van der Bijl, known as the "Brother Andrew," who founded Christian charity Open Doors and became a voice of voiceless persecuted Christians, has died, his group confirmed Wednesday. He passed away in the Dutch town of Harderwijk at age 94.
"Now, it is with mixed feelings that we share his greatest journey yet. Brother Andrew has gone home to be with the God he spent his life serving," said David Curry, the CEO and President of Open Doors USA. "For more than 60 years, Open Doors' founder—Brother Andrew—visited over 125 countries in service to the global church."
Curry told Worthy News that "Brother Andrew did not set out to start an organization. His original intention was only to give away a single Bible and a suitcase of Christian literature."
But, he added, "God gave Andrew a mission that was larger than life. As he prayed over a Communist youth rally in Poland in 1955, Andrew abandoned all else for a word from the Lord in [Bible verse] Revelation 3:2: 'Strengthen what remains and is about to die.' And then he started Open Doors."
Shortly before he died, Brother Andrew told Worthy News partner journalist Johan Th. Bos that he was never interested in setting up an organization. "I am a volunteer now," he said.
Till the end of his life, Brother Andrew, who wrote the best-seller "God's Smuggler," wanted to reach out to Christians in a personal way. "I never wanted to make Open Doors a family business," he said.
"None of his children are involved in Open Doors, though they are involved in other Christian work," said Johan Th. Bos, a longtime friend of Brother Andrew. Bos was also a former press adviser of Open Doors in the Netherlands, then called Kruistochten (Crusades), which Brother Andrew founded in 1955.
Underground church
From the start, "it focused on supporting the underground church," recalled Bos, who was involved in smuggling Bibles and even an entire printing press to the then Soviet Union and satellite countries.
Brother Andrew was born in 1928 in the Dutch village of Sint Pancras. He grew up under Nazi occupation and, after World War Two, went into military service and was sent to the turbulent Dutch East Indies, now Indonesia.
He returned in 1949 while suffering an ankle shattered by bullets with "no idea what to do with his life," his friends recalled.
Yet after a missionary training in Scotland and visiting then Communist Poland, he realized Christians in Soviet satellite states felt isolated behind the Iron Curtain and were "desperately looking for Bibles."
Brother Andrew promised them to return with Bibles, laying the foundation of what eventually would turn into Open Doors with 1,400 employees in some sixty countries.
The organization Brother Andrew left behind became famous for supporting Christians in troubled countries and in-depth research.
Annual list
Its annual World Watch List of 50 nations where Christians face the most persecution has become a document of record for governments, media, and other decision-makers.
In the early years, "God's Smuggler" drove in a tiny blue Volkswagen beetle stuffed with Bibles in 1957 to former Yugoslavia and other countries in Eastern Europe. That car was initially the logo of Open Doors.
Brother Andrew's famed autobiography God's Smuggler was published in 1967 and described his trips in those years. Yet, the book was never published in Dutch, the language of his native Netherlands. "I don't have to be placed on a pedestal; I am just an ordinary man," he said about that decision.
His other books included "the ethics of smuggling," "the calling," and "secret believers." Of the first sixteen titles he wrote, more than 10 million copies were sold in some 35 languages, according to Open Doors estimates.
Eventually, millions of Bibles and other Christian literature were smuggled by Brother Andrew and his organization to autocratic nations.
The smuggling of Bibles reached a climax in June 1981 when a team of twenty men managed to get a ship with one million Bibles on board near Communist-run China's coast.
Distribute Bibles
On shore, a group of Chinese Christians stood standby to distribute the books further into the country.
"Every door is open to entering for Christ, as long as you are willing to go and you don't worry whether you will return," Bos recalled Brother Andrew as saying.
He also committed to Christians jailed for their faith during the Cold War. In a more controversial move, Brother Andrew later expanded his attention to the Islamic world, where he met terror group leaders.
He traveled extensively across the Middle East and Asia. He regularly visited Pakistan, where many Christians face persecution. Several believers have been killed for their faith in Christ, often on false accusations of "blasphemy against Islam," Open Doors established.
Brother Andrew often defended his decision to talk to leaders of Islamic terror groups such as the Taliban, Hamas, and Hezbollah saying he had shared the Gospel with them. He also spoke about his Christian faith with then Palestinian leader Yasser Arafat.
Amid mounting Islamic violence against Christians in the Middle East, the Persian Gulf, North Africa, and Southeast Asia he stressed it was crucial not to take revenge. "If we have a hostile picture of a political or religious group or a nation, the love of God cannot reach us to do something about it," Brother Andrew argued.
"Blood brother"
In the 1990s, he received a royal award and the Religious Liberty Award from the World Evangelical Alliance for "his commitment to the persecuted church and his passion for spreading the Gospel."
Yet he said at the time that he was most proud that he got the title "Blood brother" from a tribe of Apache Indians, a group of culturally related Native American tribes in the 1980s. As part of the tribal ceremony, Indians gave him a name meaning: "he breaks through barriers."
Brother Andrew, or Anne van der Bijl, was married for nearly 60 years to Corry van der Bijl, who remained in the background while supporting him. She passed away in 2018.
Anne and Corry van der Bijl had five children and eleven grandchildren.
"Today, we miss our brother, Anne (Andrew) van der Bijl. But we're also thankful, and feel like the mission God gave Andrew is just beginning," Open Doors' Curry said. "We're so grateful to Jesus for Andrew's life—and for the vision Brother Andrew led us into for 67 years."
He said Open Doors had set up a special website BrotherAndrewLegacy.org where Christians can "share how Brother Andrew touched" their lives. "And now, we press on. Because in the words of Brother Andrew, 'there is more work to do'," Curry added.