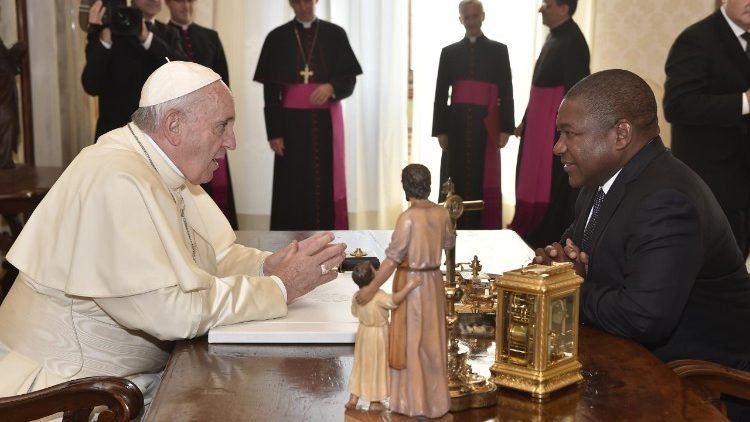 According to a statement issued by the Holy See Press Office, the "Holy Father Francis received in audience the President of the Republic of Mozambique, His Excellency Felipe Jacinto Nyusi, who subsequently met with His Eminence Cardinal Secretary of State Pietro Parolin, accompanied by His Excellency Msgr. Paul Richard Gallagher, Secretary for Relations with States.
During the cordial discussions, the good relations between the Holy See and Mozambique and the valued contribution of the Catholic Church in several sectors of society were underlined, with reference to the Bilateral Agreement signed in 2011 to facilitate the activity of the Church in the country. The socio-political situation of the nation was then discussed, as well as the process of national reconciliation currently underway, with the hope that a stable and lasting peace may be reached.
The conversation continued with an exchange of opinions on the fight against poverty and corruption, as well as economic collaboration between Mozambique and other countries," reads part of the statement.
In the afternoon, President Nyusi and his delegation were at the Vatican Radio studios, where he gave interviews discussing a wide range of issues in Portuguese and Kiswahil