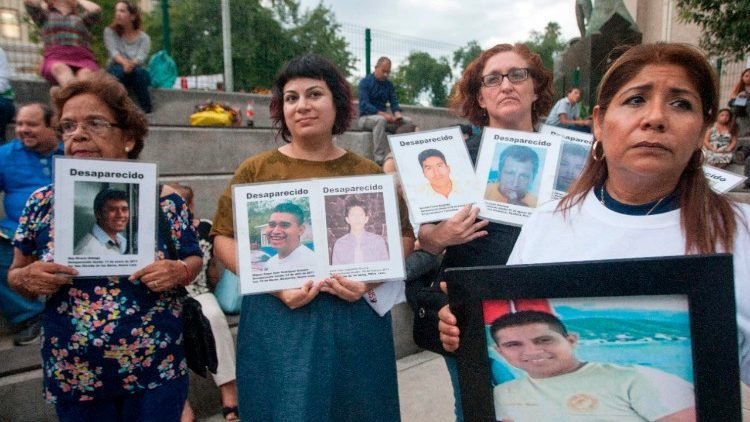 In the past six months 2,789 people have officially been reported as disappearing, according to Mexico National Victims Database
But the real number is far higher.  Many families are too frightened to blow the whistle on drug cartels for fear of retaliation, as they are often left unprotected by law and order.
During Mexico`s twelve years drug war,  which has claimed more than quarter of a million lives,  Government Officials calculate that more than 30,000 people have forever vanished
This doesn`t include tens of thousands of Central American migrants, who`ve disappeared  crossing Mexico, trying to reach the US Border.
Clandestine  burial sites of the narcos` victims are regularly unearthed. Yet few perpetrators are brought to justice, to answer for what amounts to mass murder on a vast scale.
The Southern State of Veracruz has the highest rate of arrests for disappearances,  including a former Police chief, 20 Police Officers and even an ex State Attorney General.