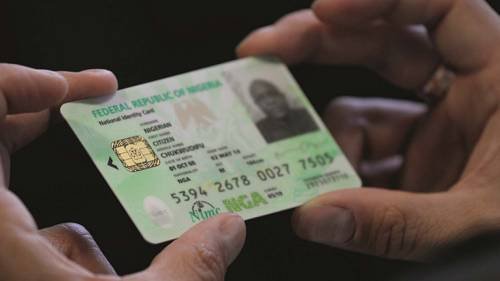 The mandatory use of the National Identification Number [NIN] will come into full force on January 1, 2019, the Federal Government has said.
This followed last week's approval by the Federal Executive Council (FEC) of the immediate implementation of a strategic roadmap for a new Digital Identity Ecosystem, the Director-General of the National Identity Management Commission [NIMC], Engr. Aliyu Abubakar Aziz said in a statement yesterday.
FEC at its meeting last week and chaired by President Muhammadu Buhari, approved the new identity ecosystem strategy for the enrolment of Nigerians and legal residents into the National Identity Database (NIDB), the statement said.
"The FEC's approval of the new Digital Identity Ecosystem will bring into full force the implementation of the provisions of the NIMC Act 23, 2007, which include the enforcement of the mandatory use of the National Identification Number (NIN) and the application of appropriate sanctions and penalties on defaulters as provided under Section 28 of the NIMC Act", the statement added.
He said Section 27 of the NIMC Act empowers the Commission to set a date for the enforcement of the use of the NIN for transactions listed in the Act and also to expand applicable transaction in a Regulation approved by the Attorney General of the Federation.
Engr. Aziz said the cut-off date for data eligible for harmonisation with the National Identity Database (NIDB) is 1st of December 2018.
This means only data captured as at 30th November 2018 will be subjected to harmonisation as is currently on-going.
"Fresh data capture of persons shall be in compliance with the Provisions set out in the Nigeria Biometric Standards; Mandatory use of the NIN Regulations 2017 and guidelines issued by the Commission. That is to say the capturing agency must request and verify the NIN before taking secondary demographic data of the person and where the person does not have a NIN, register such person (where it is licensed to do so) or refer such person to a NIN registration centre," the statement said.