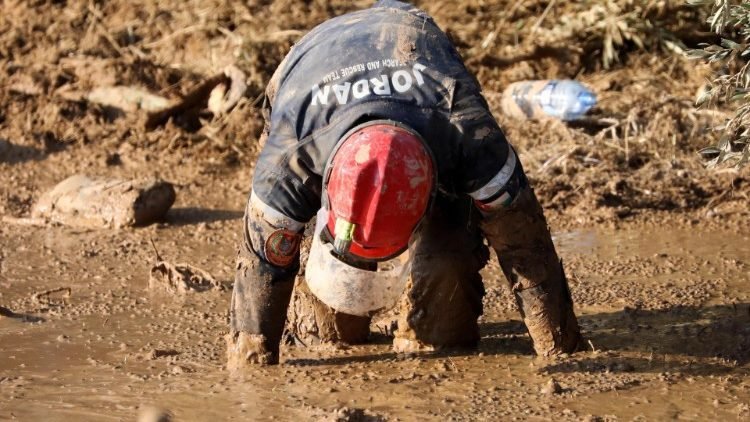 The floods have been devastating – local authorities now report at least 11 people were killed and rescue services are continuing to search for five people swept away in their car by a torrent of water on the outskirts of Amman.
"We've divided the work into ten groups to continue searching. Drones are also searching," Mustafa Al Bazaiah, a civil defence worker, told journalists.
Elsewhere, rain, accompanied by heavy winds, pelted the port city of Aqaba, whilst around 4,000 tourists were evacuated from the ancient city of Petra, which is a popular destination at this time of year, given the drop in temperatures.
Police said that floodwaters had risen to 4 metres in some areas. Images on national television showed police rescue squads rushing to reach the popular tourist attraction.
Floods in this region are not uncommon. In 1963, twenty-three French tourists, along with a French priest and a Lebanese driver were killed when floods swept their bus off a road near Petra.
Last month, 21 people drowned in a flash flood in the Dead Sea area, which is 400 metres below sea level.
Heavy rain has returned to many parts of the Mediterranean region with the first in a fresh series of storms moving across the south of Europe.