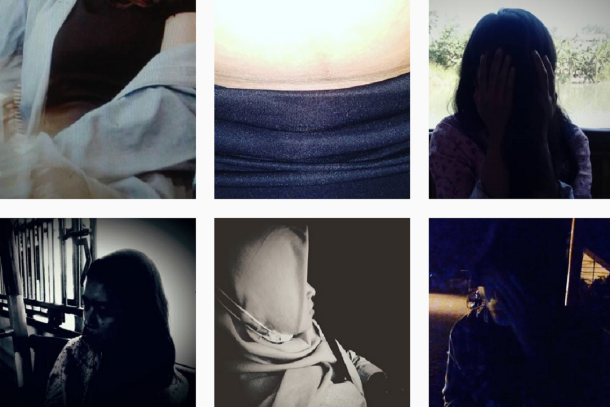 Police in Indonesia's second-largest city Surabaya have made four arrests after breaking up an alleged baby-sellingring run from an Instagram account.
The account claimed to be linked to the Family Welfare Institute and a Facebook group called the Child Care Foundation, according to local media reports.
The account holder identified himself as "AP" and said he was a 29-year-old man helping find solutions to family problems.
On Oct. 9, police arrested Alton Phinandita Prianto, along with a 22-year-old woman who had tried to sell her baby boy, a broker, and a would-be buyer.
The four are each facing a maximum  of 15 years' jail for violating the Indonesian Child Protection Act.
Police allege the illegal baby selling started in August after "testimonies" and photos from both buyers and sellers were posted on the Instagram account, attracting over 600 followers.
Between August and October, four babies under one year of age, were sold for US$1,500 each.
The Instagram account is still active and has more than 740 followers.
One of the posts reads:"I am unmarried and seven months pregnant. My plan is to find someone who wants to adopt my child and provide me with accommodation until my pregnancy's due date. I don't want my family to find out."
The Instagram page also posted photos of mothers with their faces covered who had allegedly sold their babies.
The head of Surabaya Police's Criminal Investigation Unit, Sudamiran, said the group had camouflaged itself as an adoption agency and sourced the babies from parents who could not afford to keep them. The children were often born out of wedlock.
"We found some messages on their Instagram account offering their service to adopt out the babies if their parents cannot raise them," Sudarmiran said.
Alton Phinandita Prianto told police he studied family welfare at university and worked as a volunteer counselor. He allegedly said he used his knowledge and experience to persuade mothers to sell their babies.
Ai Maryati, a commissioner with the Indonesian Child Protection Commission said police should not stop at the four arrests.
"We encourage the police to continue their investigations and finish this case. All those involved — parents, sellers and buyers — must be brought to justice because it is really human trafficking," she said