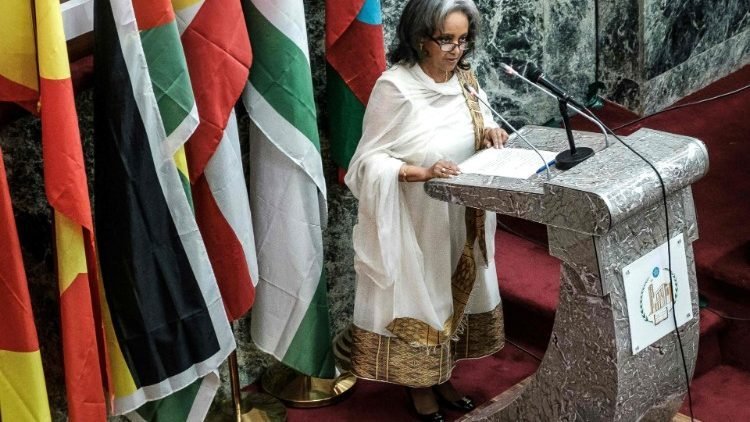 The Ethiopian Catholic Church says it is pleased that women in Ethiopia are getting their rightful place in the development of the country. According to a statement from the Ethiopian Catholic Secretariat, it is a blessing to see that Ethiopians are recognising the invaluable talent women have to offer to the integral development of the nation.  The Church's affirmation came in a statement made available to Vatican Radio's Africa Service, following the recent election of Sahle-Work Zewde as the first female President of the Democratic Republic of Ethiopia.
Appointment normalises women as decision makers in public life
Ethiopian Members of Parliament recently elected the veteran diplomat as its first-ever female head of state to succeed former president, Mulatu Tehsome, who recently resigned following a cabinet reshuffle. This makes Sahle-Work the only female head of state in Africa after Liberia's Ellen Johnson Sirleaf completed her term of office this year.
The office of president in Ethiopia is mostly ceremonial.
Ethiopia's defacto leader, Prime Minister Abiy Ahmed welcomed the election of the new head of state saying, "In a patriarchal society such as ours, the appointment of a female head of state not only sets the standard for the future but also normalises women as decision-makers in public life."
An inspiration for girls and other women
In Ethiopia, the Catholic Church has for years worked towards the empowerment of women, by providing young girls with education and opportunities for them to explore their potential. The Church hopes that the election of a woman to the Presidency will inspire other women and young girls throughout the country to recognise their potential and strive to become influential actors in the international arena.