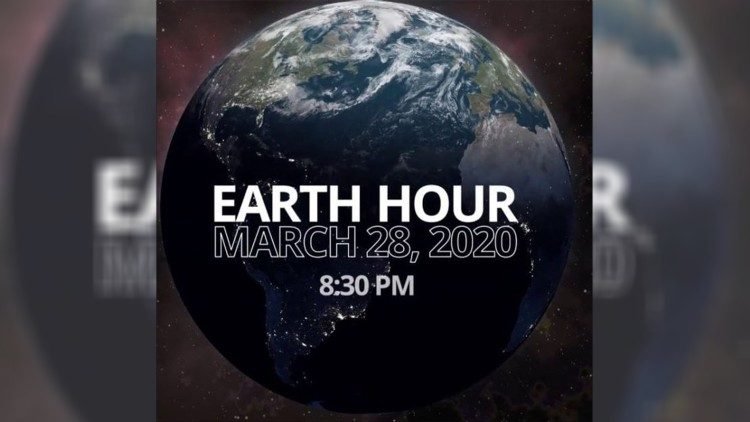 This year's global observance of Earth Hour takes a digital form in compliance with global healthcare guidelines due to the coronavirus pandemic.
Earth Hour this year falls on 28 March 2020.
To mark the event, the World Wildlife Fund (WWF) is encouraging everyone to switch lights off from 8:30 pm to 9:30 pm.
Earth Hour is an annual symbolic lights-out event to spread awareness about climate change and eco-friendly sustainability solutions. It also aims to unite people to take action on environmental issues to protect the planet.
Earth Hour 2020 to be marked digitally
This year, due to the exceptional circumstances of the coronavirus pandemic, the WWF invites people to creatively participate in this observance digitally.
The WWF website proposes activities like switching off power for one hour at home, engaging in personal research on living sustainably, or signing up online in support of legislation that protects our planet.
Earth Hour and coronavirus pandemic
The Covid-19 virus pandemic has led to the implementation of precautionary measures to contain its spread. The decrease in transport, industrial and business activity has had some unintended benefits to the planet.
For example, in February, pollution monitoring satellites from the European Space Agency and NASA reported a decrease in pollutants over China. In a message from NASA's Twitter account, it linked the significant decrease in nitrogen dioxide to the economic slowdown following the coronavirus outbreak.
Also, due to the suspension of international air travel and the restriction of movement in many countries, global carbon emissions have significantly dropped. The widespread changes in human behavior due to the pandemic are reducing congestion in cities and enhancing air quality.
The Church and care for the earth

The Church has a tradition of involvement for responsible stewardship of the earth.
Pope Francis, in his Encyclical on the care of our common home (Laudato si'), highlights the effects of pollution on the earth. He notes that climate change has grave implications for humankind. He calls for united efforts in caring for the earth and appeals for ecological conversion.
Origins of Earth Hour
The observance of Earth Hour began in 2007 in Sydney, Australia when the World Wildlife Fund encouraged over 2 million people to turn off their lights in support of climate change.
Global landmarks like the Golden Gate Bridge in San Francisco (in 2009), and Rome's Colosseum (in 2018) have stood in darkness for the campaign.