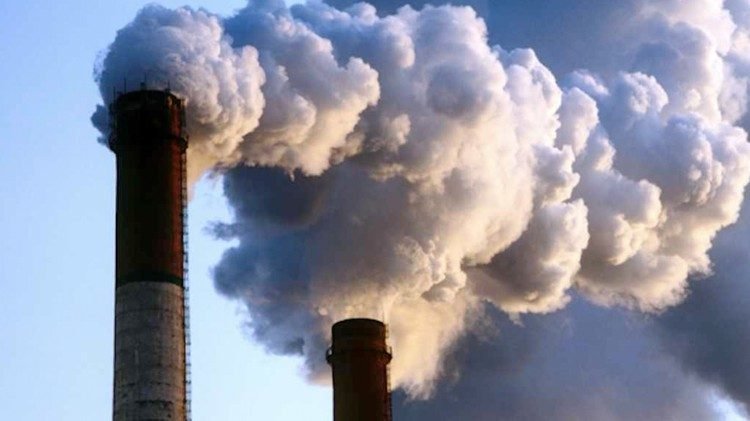 Alarmed that more than 9 out of 10 children in the world are breathing polluted air, putting "their health and development at serious risk", the United Nations health agency on Monday called for concrete policy pledges from governments across the world to tackle the grave problem of air pollution.
The World Health Organization (WHO) made the call in its report entitled, "Air Pollution and Child Health – Prescribing clean air," released on October 29, the eve of its first Global Conference on Air Pollution and Health in Geneva, October 30-November 1.
The agency noted that an estimated 600,000 children died from acute lower respiratory infections due to polluted air in 2016.
Middle-income countries, household pollution 
"The enormous toll of disease and death revealed by these new data should result in an urgent call to action for the global community, and especially for those in the health sector," said the report, noting that the impact of air pollution both inside and outside the home was worst in low and middle-income countries.
The WHO report summarized the latest scientific knowledge on the effect on children of air pollution, which affects about 93 percent of children globally.
Warning that air pollution also causes symptoms ranging from loss of intelligence to obesity and ear infections, the WHO urged parents to try avoiding household air pollution by using less polluting fuels for cooking and heating and not smoking but to reduce child exposure to ambient pollution they should need to lobby politicians to clean up the environment.
The WHO reports said large parts of Asia, Africa and Latin America are among the worst affected.
Pregnant women
The WHO report also indicated that pregnant women were more likely to give birth prematurely when they are exposed to harmful air.
Their babies are also prone to be underweight and small, it said, which also highlights how air pollution can trigger asthma and childhood cancer, hamper neuro-development, poor lung function, pneumonia and other types of acute lower respiratory infection.
"Polluted air is poisoning millions of children and ruining their lives," said WHO Director-General, Tedros Adhanom Ghebreyesus. "Every child should be able to breathe clean air so they can grow and fulfil their full potential."
"This is inexcusable. Every child should be able to breathe clean air so they can grow and fulfil their full potential," Ghebreyesus added.
"Air pollution is stunting our children's brains, affecting their health in more ways than we suspected," said Dr Maria Neira, Director, Department of Public Health, Environmental and Social Determinants of Health at WHO. "But there are many straightforward ways to reduce emissions of dangerous pollutants."
Action
As part of its call for action from the international community, WHO is recommending a series of "straightforward" measures to reduce the health risk from ambient fine particulate matter, or PM2.5.
These include accelerating the switch to clean cooking and heating fuels and technologies, promoting the use of cleaner transport, energy-efficient housing and urban planning.
WHO is also supporting low emission power generation, cleaner, safer industrial technologies and better municipal waste management" to reduce community air pollution, Dr Neira added.