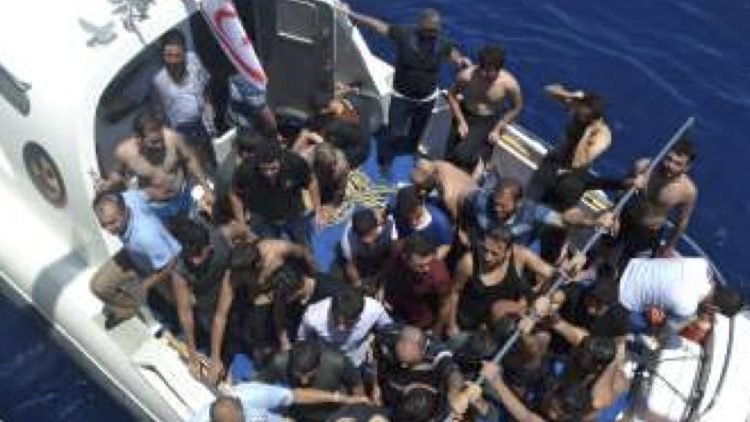 Local media reported that least six people died when a dinghy carrying 16 people from the Turkish coast en route to the Greek Island of Lesbos capsized.
Turkish radio said that three babies were among those killed. Coastguards managed to rescue nine others, but one passenger remains missing and a search is continuing.
Two of those rescued from the boat are understood to have been people-smugglers.
So far this year, at least 54 migrants have been killed trying to cross to Europe from Turkey.
Earlier this month, 19 migrants drowned when their boat – carrying 160 people – sank off the northern coast of Cyprus. On that occasion rescuers managed to save 103 of the passengers, while 25 of them still remain missing.
In a separate development, Spanish authorities said they have rescued more than 1,200 migrants from the Mediterranean Sea over the past 48-hours. The International Organisation for Migration (IOM) says that more than 19,580 people have landed on the coast of Spain so far this year.
The same agency said 2018 marks the fifth straight year that at least 1,500 migrants have died attempting the perilous Mediterranean crossing to Europe.