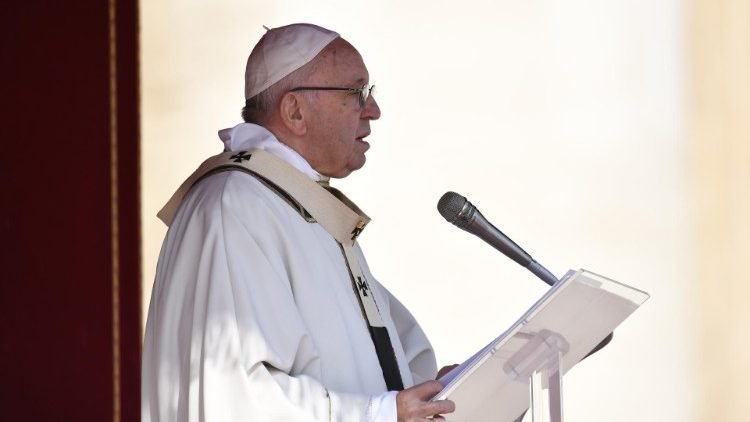 Pope Francis concluded the Canonization Mass in which he declared Pope Paul VI and Archbishop Oscar Romero and five others saints, with the recitation of the Angelus Prayer and a special greeting of thanks to those present.
He thanked his brother Cardinals and the many Bishops and priests from all over the world, who joined him in celebrating the lives and the legacy of men and women whose courage, he said, shows us the path to holiness.
He also expressed "heartfelt gratitude to the official Delegations of many countries, who have come to pay tribute to the new saints who have contributed to the spiritual and social progress of their respective nations".
In particular the Pope greeted Her Majesty Queen Sofia, the President of the Italian Republic, the Presidents of Chile, El Salvador and Panama, as well as His Grace Rowan Williams and the delegation of the Archbishop of Canterbury.
He sent his greetings to all "dear pilgrims", and to those who participated via radio and television, and in particular he thanked the large groups of 'Christian Associations of Italian Workers' – ACLI – who were present in the Square and whom, he said, continue to manifest their gratitude to Pope Paul VI.
Pope Francis concluded with a prayer to the Virgin Mary, the first and perfect disciple of the Lord: "may she help us follow the example of the new Saints".