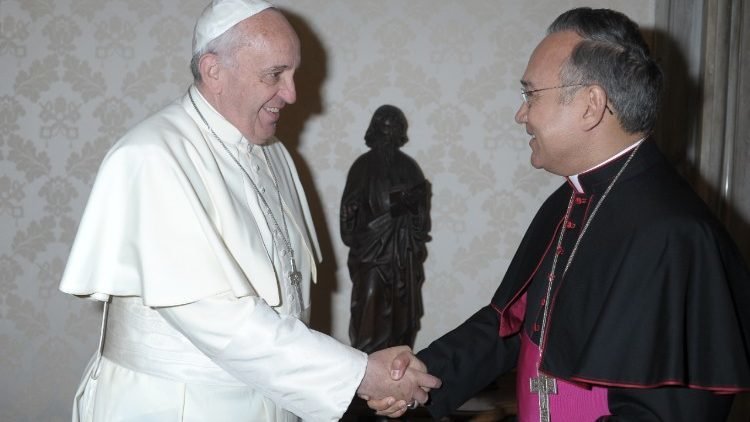 On the Solemnity of the Assumption of Mary on Wednesday, Pope Francis appointed Archbishop Edgar Peña Parra as the Substitute for General Affairs of the Secretariat of State.
He takes over on 15 October from Cardinal Angelo Becciu, who held the role from 10 May 2011 until 29 June 2018.
Archbishop Peña Parra is the titular archbishop of Telepte, and currently serves as the Apostolic Nuncio to Mozambique.
Brief biography:
Archbishop Edgar Peña Parra was born in Maracaibo (Venezuela) on March 6, 1960. At his priestly ordination, which took place on 23 August 1985, he was incardinated in the Diocese of Maracaibo.
He later graduated with a degree in Canon Law, entering the Holy See's diplomatic service on 1 April 1993.
Archbishop Peña Parra worked in the Pontifical Representations in Kenya, Yugoslavia, and at the United Nations Office in Geneva. He also worked in the Apostolic Nunciatures in South Africa, Honduras, and Mexico.
Nominated titular archbishop of Telepte on 8 January 2011, he was ordained a bishop on 5 February 2011.
He was Apostolic Nuncio to Pakistan from 2001 to 2014, and to Mozambique from 21 February 2015.
Archbishop Peña Parra speaks Spanish, Italian, English, French, Portuguese, and Serbo-Croatian