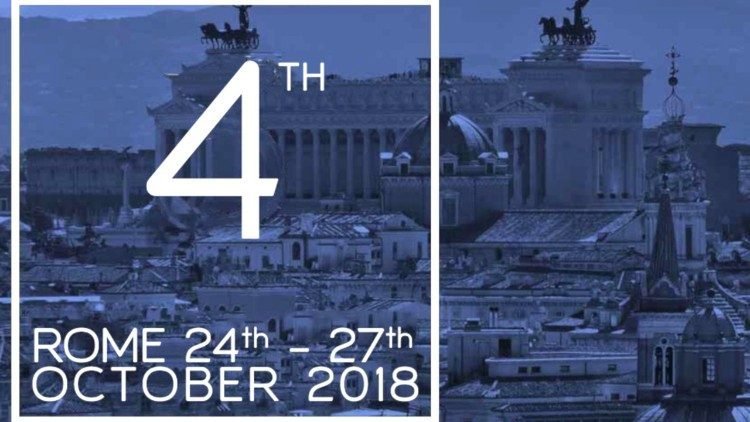 Professor Marcello Orzalesi, a retired Professor of paediatrics and neonatology, is now the scientific coordinator of the Maruzza Foundation, a non-profit organisation whose aim is to improve the quality of life of terminally ill children and their families.
At least that
The aim of the congress is to gather experts, authorities and people working in paediatric palliative care and in the treatment of children because there is a gradually increasing number of children who cannot be cured, so that "at least we can improve the quality of their lives". The congress has been meeting every two years since 2012.
The number of these children is gradually increasing, says professor Orzalesi, and often their needs are neither really met nor even considered. The reason for this is that more babies, who in the past may not have survived birth, are now doing so thanks to advances in technology. However, though they are now surviving birth, they are living difficult, and often short lives.
Neither euthanasia nor abandonment
The public, who Professor Orzalesi believes often have misconceptions of what paediatric palliative care is, should be sensitized towards it. Often they mistake it for euthanasia, he says, or with abandonment, "which is not true".
What is palliative care?
Paediatric palliative care is ensuring that "as long as they [the children] survive, we try to decrease as much as possible their suffering and increase as much as possible the quality of their lives and the lives of their families".
Not only doctors
This is done by "taking care of their symptoms – especially pain – but also spiritual, psychological, emotional and social needs by bringing in a huge team of specialists which include "not only doctors and nurses but also psychologists, social workers, and the family paediatrician" all working together.
Professor Orzalesi explained the theme of this year's as "looking into the future and looking for innovative and perhaps nontraditional ways to achieve the purpose we discussed in the conference" and to see if anything else can be done. The conference aims to see how to further improve what the Maruzza Foundation is trying to do.
Media manipulation
One of the important topics touched on by prof Orzalesi is the news that is so often manipulated by the media. He says that not only is there very often not enough information, it is too often completely wrong. "We live in the world of fake news", says Professor Marcello Orzalesi. "Very often, the correct information does not go through," – a theme that will be thoroughly discussed during this 4th Global Conference.