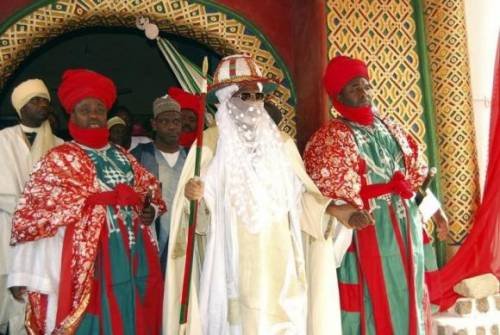 The Emir of Kano, Alhaji Muhammad Lamido Sanusi II, has warned that Nigeria may become the world's capital of poverty within the next 30 years due to policy deficit.
He said unless the country's leaders get their priorities right and address critical issues that affect human development, many countries of the world would leave Nigeria behind.
The former Central Bank of Nigeria (CBN) spoke after he was inducted as honorary member of the Sigma Club of the University of Ibadan (UI) at the weekend in the ancient city.
The Emir revealed that he was in New York, United States recently for the United Nations General Assembly (UNGA) and "one of the sessions I missed sadly, of which I got its reports, was the one anchored by Bill Gate, in which he spoke about global poverty."
He went on: "What he tried to do was to draw attention of the world to the fact that, sometimes, when we look at big numbers and don't break them down to regions, we miss important issues.
"According to projections, if every country continues its present trajectory, by 2050, 80 per cent of all the poor people in the world will live on the African continent. But that is not the frightening thing. One half of this 80 per cent will be in Nigeria and Democratic Republic of Congo. Two countries will account for 40 per cent of all the poor people in the world and Nigeria will therefore remain the poverty capital of the world.
"We will have elections in 2019. I read the papers, I watch the television and listen to the discussions. Who is talking about education? Who is talking about nutrition? Who is talking about basic health? As a country, what are our priorities? We don't have enough money for education. We don't have enough money for health. We don't have enough money for nutrition. But we have N1 trillion or N2 trillion to spend on petroleum subsidies. Where is our sense of what is important and where is our investment in the future?"