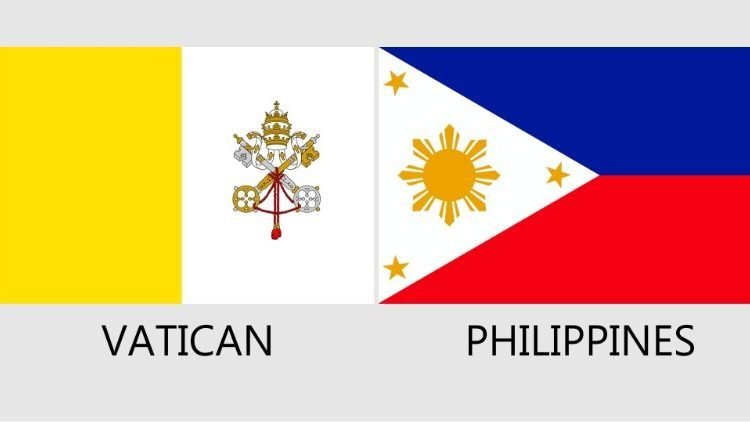 Pope Francis on Saturday welcomed to the Vatican the new ambassador of the Philippines to the Holy See, Ms. Grace Relucio Princesa.  At the formal ceremony in the Vatican, the 62-year old diplomat presented her credentials to the Pope at the start of her diplomatic mission to the Holy See.
Born on 20 January, 1956 in Ligao (Albay – Philippines), Princesa is a widow and mother of five children.
A diplomat for nearly 3 decades, she is a graduate in International Relations (University of the Philippines, Diliman, 1977) and has a Master's degree in Migration Studies (Miriam College, Quezon City, Philippines 2016).
Philippine President Rodrigo Duterte appointed Princesa as Philippine Ambassador to the Holy See in January,  a move the Catholic Bishops' Conference of the Philipppines welcomed.  Her appointed was later approved by the bicameral Commission on Appointments.
Grace Relucio Princesa has held the following positions:
1979-1986 – Official at the Ministry of Human Settlements in Manila
1986-1989 – Acting director and then director of the Department of European Affairs at the Ministry of Foreign Affairs
1989-1990 – Special Assistant at the Department of Consular Affairs at the Ministry of Foreign Affairs
1990-1994- Consul General in Chicago, U.S.A.
1994-1996- Consul General in Abu Dhabi, U.A.E.
1996-1998- First Secretary of Embassy and Consul in Cairo
1998-1999- Director of the Department for Asia and the Pacific at the Ministry of Foreign Affairs
1999-2001- Director of the Department of Personnel and Administrative Services at the Ministry of Foreign Affairs
2001-2003 – Chargé D'Affaires and Consul General, Embassy in Baghdad
2003-2007 – Minister and Consul General at the Permanent Mission to the European Union in Geneva
2007-2009 – Executive Director of the Department for the United Nations and Other International Organizations (UNIO) at the Ministry of Foreign Affairs
2010          – and Permanent Representative to the International Renewable Energy Agency – IRENA
2009-2015 – Ambassador to the United Arab Emirates
Since 2015 – Assistant Secretary at the Legislative Liaison Unit of the Ministry of Foreign Affairs