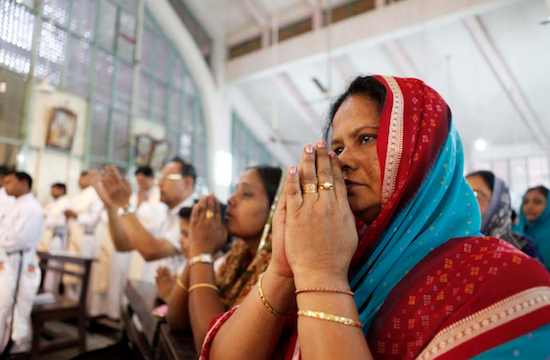 Catholics attend a liturgical program at Holy Rosary Catholic Church in central Dhaka in this file photo. Many Catholic parents are worried that their children are increasingly uninterested in church liturgy and programs. (Photo by Chandan Robert Rebeiro)
Sixty-year-old Catholic Peter* has a well-earned reputation in the southern Bangladesh port and industrial city of Khulna for being a man of good faith and action.
Peter recently retired from his long-time job with a local non-governmental organization.
His only daughter, and two of his four sons, have married.
As well as regularly attending church liturgies, Peter leads evening prayers at home.
But despite there being much to be happy about in his life, there is also a measure of disappointment.
Peter's first two sons took up three years of priestly formation in a seminary more than 12 years ago