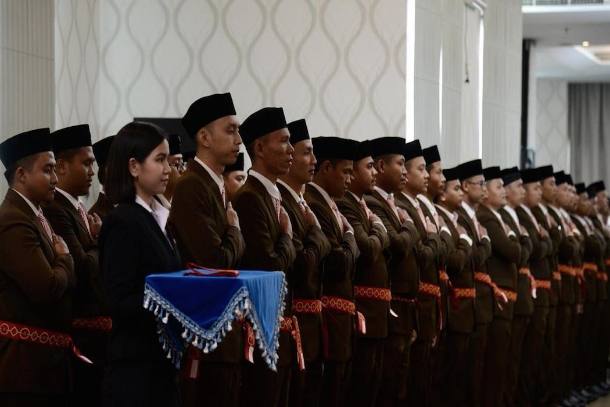 Indonesia says it is increasing the number of teachers being sent to Malaysia as part of efforts to provide an education for tens of thousands of children belonging to Indonesian migrant workers in the country.
This is part the government's commitment "to ensuring the right of Indonesian children to get quality education services," Education and Culture Minister, Muhadjir Effendy, said on Nov. 6.
The minister said there are around 100,000 children among a migrant worker population in Malaysia of around 2.7 million, but only 28,000 have access to education there.
He said an additional 100 teachers would be joining the 290 already there.
They will be stationed in Sabah and Sarawak, Malaysia's east regions for a two-year contract period.
"The teachers are being placed in Community Learning Centres (CLC) initiated and managed by migrant workers," he said.
Currently, there are 294 CLCs in Malaysia, with 155 acting as the equivalent of elementary schools and 139 junior high schools.
"We target having 50,000 children receiving education over the next year," he said.
Muhammad Zaini, from Lombok, West Nusa Tenggara province, one of the teachers being sent to Malaysia, said he had agreed to go because he was concerned about the welfare of the children.
"They really need teachers who can teach, guide and nurture them toward their goals," he said.
Savitri Wisnuwardhani, national secretary of the advocacy group Migrant Workers Network, said what the government needs to do next, aside from providing teachers, is to ask host countries to provide these children with an education.
"It should be done through a Memorandum of Understanding," she told ucanews.com on Nov.7.
She said many children do not have access to education for various reasons, such as their parents are working on oil palm plantation in remote areas.
"On the other hand, the learning centres are located far from places where the children live," she said