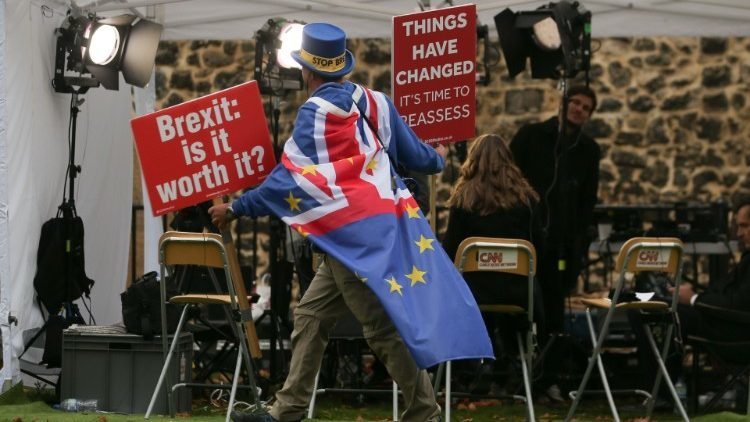 Germany's Chancellor Angela Merkel, one of the most outspoken pro-European Union voices, says there is "no question" of reopening talks on the current Brexit deal. "We have now a document on the table that has been agreed by Britain and the European Union of 27 nations," she told reporters. 
"Therefore for me, there is no question at the moment whether we have to negotiate further. Both negotiation partners went home with the understanding that this is the draft Brexit agreement," Merkel stressed.
She added: "We have to talk about future relations. But I am also of the opinion that the worst scenario would be if there would be no deal. That is why I hope that what we have agreed that this will be the base of future relations."
However French Prime Minister Edouard Philippe said there was a need to prepare for a no-deal because of Britain's "uncertainty."
Britain's Prime Minister Theresa May initially said she was pleased that progress had been made.
MAY URGES FOR SUPPORT
But after several resignations from her cabinet, including even Britain's Brexit Secretary Dominic Raab, she admitted that it was possible that Britain may still leave without an agreement.
May urges Parliamentarians to support her and the deal. "I want to be able to say to all Parliamentarians every MP, that I truly believe that this is the best deal for Britain," she said. And despite the uncertainty, the EU is already preparing several meetings leading up to November 25th when it plans to approve the Brexit agreement.
However, European leaders admit that there is still much ground to cover before the 585-page draft agreement is signed.