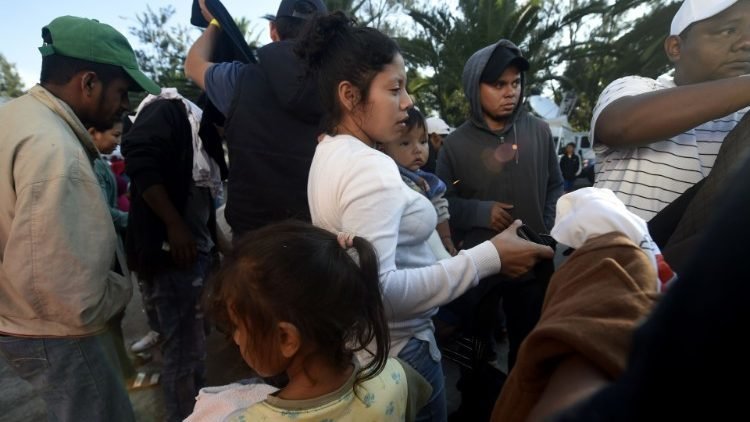 Mexico City Officials are receiving hundreds of migrants at the Jesus Martinez Stadium in the East of the Capital, and say they can cater for up to five thousand.
The capacity of the stadium is a maximum of six thousand. Most who`ve got this far are thinner, blistered, hungry and exhausted, after more than three weeks on the open road.
They have the options of pressing on towards a Border, bristling with troops and security, or of staying put and trying to make a life in appreciably more welcoming Mexico, which is not the El Dorado of which they had dreamed.
Juan Orlando Hernandez, the President of Honduras says that thousands of his compatriots have already or are returning home. While Guatemala`s President Jimmy Morales, is demanding an investigation, into those who`ve promoted, organized and participated in the Caravans. He`s saying they should be judged according to International Laws.