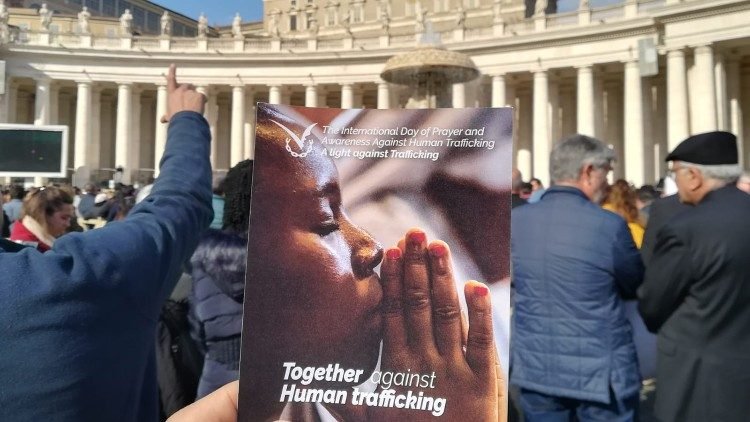 Decrying human trafficking, Cardinal Charles Bo of Myanmar sounds the alarm on the organ trade, calling it a new form of 'human cannibalism' producing billions in profits and exacerbated by wars.
By Deborah Castellano Lubov
Cardinal Charles Maung Bo says that despite great efforts against the scourge of this modern-day slavery, the spiraling conflict in places such as Ukraine and Myanmar, "infused a new and desperate urgency into this issue."
"This is an epoch of moral catastrophe," the Archbishop of Yangon, Myanmar, warned as he addressed the second day of the Santa Marta Group's meeting at the Pontifical Academy of Sciences in the Vatican's Casina Pio IV.
"The moral holocaust of commodification of human fragility rages," the President of the Federation of the Asian Bishops' Conference (FABC) stated, lamenting, "It happens in every country, in war zones, where millions are fleeing."
"While thousands are exhibiting poignant show of generosity to war affected, the heartless march trafficking wolves, masquerading as benign helpers rolls on."
Pope Francis, the Cardinal recalled, has condemned human trafficking throughout his papacy, calling it repeatedly "a crime against humanity." Cardinal Bo said that being a Christian requires waging "a war" against the human trafficking.
The UN's International Labour Organisation estimates that human trafficking generates US$150.2 billion in illegal profits each year, the third biggest illicit economy in the world, next only to arms sales and the earnings of the drug cartels.
The three most common types of human trafficking, Cardinal Bo explained, are sex trafficking, debt bondage, and forced labour, also known as involuntary servitude. Forced marriage, forced begging, and forced reproduction, the Cardinal said, are additional agonies that escalate this crime.
New threat in medical services
He also spoke about "the horror" of emerging forms of "new human cannibalism," and cautioned that no country is safe from this "nefarious trade."
"Preying on the world's most marginalised groups, criminal gangs traffic victims from 127 countries and export them as commodities to 137 countries. Even among them, children and women form a major percentage… One in every five victims is a child. Two thirds of the world's trafficked victims are women."
The Cardinal warned against "a new threat emerging from a surprisingly new sector: medical services."
Particularly exploited by this phenomenon, he said, are the most vulnerable people, especially in poor countries of Asia and Africa.
"Commodification of human body parts is a new feature of the global healthcare market."
Catholic Church at the forefront
The Cardinal highlighted how the Catholic Church has been at the forefront of combatting human trafficking, but condemned the "new unsettling reality" the Church and its partners face as thousands of the most vulnerable, especially the women and children, are being victimised more than ever.
While noting the massive development in medical sciences in recent decades has benefitted mostly rich countries, he warned that organs and other body parts have become commodities traded through online markets. He attributed this "to lack of sufficiently binding legislation and the existence of large number of socially and economically vulnerable people."
"Organ trade is becoming an 'organised crime.'"
Organ trade produces billions
According to Global Financial Integrity, a Washington, DC-based think tank focused on illicit financial flows, corruption, illicit trade and money laundering, organ trade – Cardinal Bo noted – is becoming just as large-scale and profitable as trade in illicit drugs, wildlife and weapons, producing "annual profit of $1.7 billion US dollars as of May of 2017."
"Defined as a form of human trafficking, the prevailing discourse on the organ trade is that of an organised crime, driven by mafia-like networks that exploit the poor for their organs."
Despite this horror afflicting the world, Cardinal Bo concluded by reminding that the Lord has promised to always be with us.
"It is the Lord of History, the loving, living and liberating God," he said, "who is calling us to the global mission."