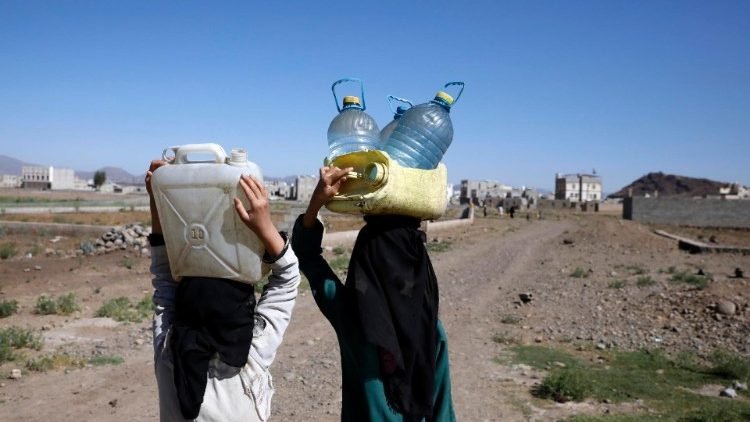 Over the first day of the meeting, more than 50 leading firms worldwide joined forces to help solve the global water crisis, while ten new States have expressed their intention to join the UN Water Convention
By Edoardo Giribaldi
The first day of the United Nations Water Conference came to an end with several commitments made by both governments and major companies to implement policies in favour of the sixth Sustainable Development Goal, which aims to ensure "availability and sustainable management of water and sanitation for all."
Water and corporations
As the press release issued by United Nations Global Compact stated, Celebrating International Water Day, "over 50 of the world's largest corporations, operating in over 130 countries and employing 2 million people worldwide, launched the Business Leaders' Open Call for Accelerating Water Action." The Open Call represents both "an unprecedented appeal for private sector action" and a "unified commitment by the corporate sector to the Water Action Agenda," which will be the conference's primary outcome.
Sanda Ojambo, Executive Director and CEO of the UN Global Compact highlighted how "companies are the world's largest water users," remarking their interest in "ensuring that water resources are managed responsibly, fairly, and sustainably."
"We need to ensure the private sector becomes a good custodian of water resources."
The Water Convention
Another remarkable achievement was reached with ten States in Africa, the Middle East, and Latin America's commitment to join the United Nations accord known as the Water Convention.
The UN Undersecretary-General, Olga Algayerova, underlined the importance of this document, defining it as a "powerful global instrument to advance transboundary water cooperation. Since its adoption in 1992, more than 100 agreements on shared waters have been signed."
Water as lifeblood
The UN Secretary-General António Guterres invited all Member States to adhere to the Water Convention, stressing its power in "advancing cooperation, preventing conflicts and building resilience."
In his remarks to the Conference, Guterres reiterated the critical role of water, described as its "lifeblood," that humanity is both draining "through vampiric overconsumption and unsustainable use" and evaporating "through global heating."
The Secretary-General individuated four areas of action. Closing the water management gap, which would grant equalitarian access for people worldwide, investing in water and sanitation systems, focusing on resilience, which would mean investing in new infrastructures, and finally, addressing the most pressing climate change issues.
Transboundary cooperation
This participation to the Water Convention was not the only joint effort between States during the Conference plenary. The President of Slovenia, Nataša Pirc Musar, speaking on behalf of the Transboundary Water Cooperation Coalition, urged the implementation of new and effective policies on transboundary basins, "accounting for 60 percent of the world's freshwater flows, on which more than 3 billion people worldwide depend."
The Coalition, which consists of a total of forty states, stated how "cooperation over the transboundary surface" is essential to promote sustainable economic development, human and environmental health, biodiversity, climate action and resilience, disaster risk reduction, and peace."
The warning anticipated today's meetings and interactive dialogues, focusing on "Water for Cooperation" and how the international community could better capitalize on water as a driver for peace at all levels.