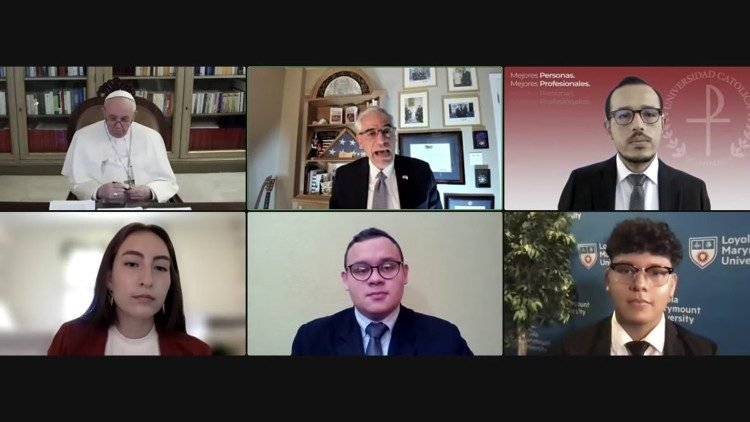 Pope Francis meets Friday with a group of university professors from across the American continents, as the group launches a series of courses on ecological reform.
By Vatican News staff reporter
Emilce Cuda, Secretary of the Pontifical Commission for Latin America, leads a group of university professors in meeting with Pope Francis on Friday, as part of an initiative linked to the Synod of Bishops.
The team of professors hail from Loyola University in Chicago, and were part of the group that held a virtual meeting with the Pope on 24 February entitled "Building Bridges North-South".
Other educators from the United States and various Latin American universities are also taking part in the papal audience and holding a series of other meetings at the Holy See.
Synodal process in universities
They aim to promote a "university synodal process", according to a statement from Ms. Cuda.
The group will announce the launch of jointly-taught courses—in both humanistic areas and the hard sciences—to be offered at universities across North and South America.
"The objective, in line with the teaching of the current pontiff, is to generate processes of technology transfer and knowledge integration between both hemispheres to promote ecological reform," reads the statement.
The courses will also focus on several ongoing issues, including migration, energy policy, and "the food crisis."