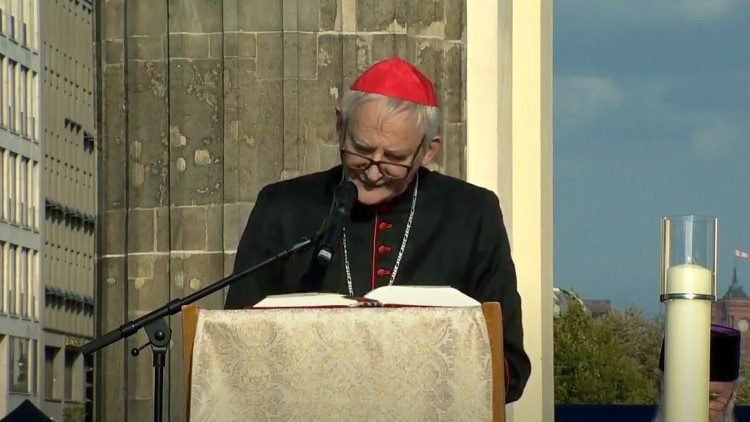 Cardinal Matteo Maria Zuppi meets with China's Special Representative for Eurasian Affairs to discuss the war in Ukraine and to underscore the need to work together to encourage dialogue in the search for peace.
By Vatican News
The Holy See has announced that Cardinal Matteo Zuppi has met with Li Hui, China's Special Representative for Eurasian Affairs at the Ministry of Foreign Affairs, in Beijing.
In a statement published on Thursday afternoon, the Holy See said the Pope's envoy to seek peace in Ukraine met with the Chinese special representative in an "open and cordial atmosphere".
The pair discussed "the war in Ukraine and its dramatic consequences, emphasizing the need to combine efforts to encourage dialogue and find paths that lead to peace."
The Holy See's statement added that the two representatives also addressed the problem of food safety, "with the hope that the export of grain can soon be guaranteed, especially to the countries most at risk."
Seeking paths toward a just peace
Ahead of Cardinal Zuppi's mission to China, the Holy See Press Office explained that his visit "represents another step of the mission desired by the Pope to sustain humanitarian initiatives and to seek paths that may lead to a just peace."
The Italian-born Cardinal and Archbishop of Bologna has previously traveled to Kyiv on 5-6 June, Moscow on 28-29 June, and Washington on 17-19 July.
During his visits, the Cardinal has met with various leaders, emphasizing the humanitarian aspects of the mission and the importance of achieving peace.