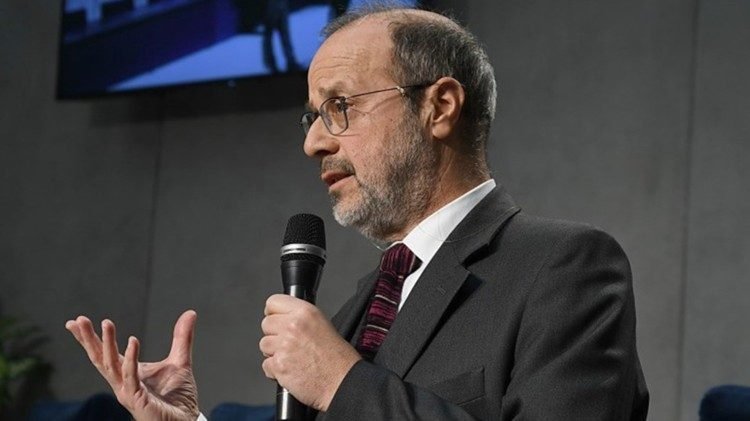 The 22nd of September is surely destined to make history: for the signature in Peking of a provisional accord between China and the Holy See on the appointment of Bishops, an agreement prepared through decades of long and patient negotiations, while the Pope begins his visit in the Baltic nations. Pope Bergoglio in fact arrived in Lithuania at the same time as, thousands of kilometres away, his representatives reached a milestone which, although certainly not conclusive, already appears to be of great importance for the life of Catholics in the great Asian nation.
The agreement was announced and, even if foreseeably contrasting and opposing interpretations are unceasing, the news is very positive and immediately circled the globe. The Pontiff also recognizes full communion to the last Chinese bishops ordained without pontifical mandate, with the obvious intent of assuring the normal unfolding of daily life in many Catholic communities, as confirmed by the simultaneous provision which establishes, north of the capital, a new diocese, the first in over 70 years.
Thus, it is a truly important step in the history of Christianity in China, where the first traces of the Gospel are truly ancient, as attested by a stele raised in 781 in Xi'an, in the heart of the enormous country. Indeed, the great monument–standing nearly 3 metres high and discovered in the 1600s–documents in Chinese and Arabic characters the narrative of the arrival on the Silk Road, already in 635, of Christian missionaries likely coming from Persia. Their names are engraved in the limestone rock, along with the announcement of the "Luminous Religion", with a synopsis of the events of this tiny community furnished with dozens of other names, and with an exposition of the Christian doctrine then entrusted to hundreds of books translated and spread in the centuries that followed.
The history of this extraordinary tradition is then extended, oscillating between unexpected burgeonings and persecutions, even intersecting with the missions–primarily Franciscans–sent by Pontiffs and European Christian sovereigns for nearly a century, beginning in the latter half of the 1200s. At the start of the modern age the new order of Jesuits, crown jewel of the Catholic Reformation, led the missions in China, from Francis Xavier to Matteo Ricci, to recall only the most well known in a series of those who have few equals in the history of spreading the Gospel.
Political interference, doctrinal stiffening, envy and disputes among religious orders, however, considerably complicated the work of the missionaries. This was hindered by the disastrous controversy over Chinese rites that dragged on until the mid-1700s, a century later than the brainwashing imposed by colonial powers, and eventually by repeated persecutions, even throughout the 1900s.
Only in 1926 were the first Chinese bishops ordained by Pius XI in Rome, while 20 years later his successor established the Catholic hierarchy in the country. These "two facts of the religious history of China", described as "symbolic and decisive", were recalled on 6 January 1967 in the homily for the Epiphany–high praise for the country–by Paul VI, who little more than a year earlier, in a speech to the United Nations, had asked that communist China be admitted to the organization. And it was Pope Montini himself who arrived, "for the first time in history", during the hours he spent in Hong Kong (then under British control), in Chinese territory. "To say a single word: love", the Pope exclaimed. And he added, looking far into the future: "The Church cannot silence this good word; love, which shall remain!"