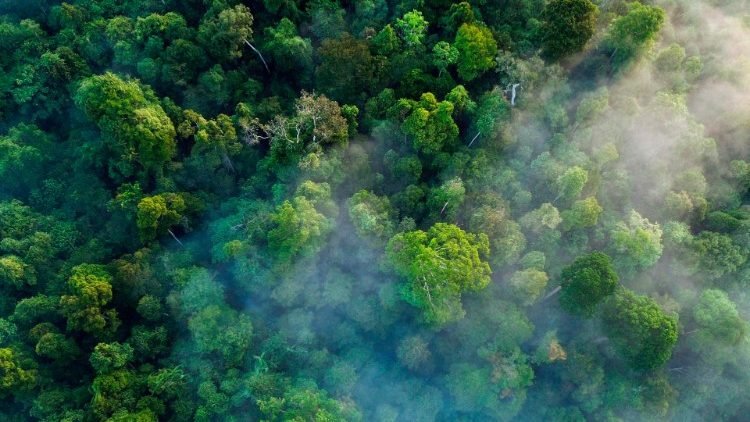 Transboundary haze from Indonesia will no longer be an issue despite an anticipated dry season, says an Indonesian minister ahead of the Asean transboundary talks in Singapore. But experts remain worried.
By Zeus Legaspi
An Indonesian minister said on Tuesday, June 6, that the transboundary haze originating from the country would not be a problem, despite the hotter and drier season brought on by the impact of El Niño.
Luhut Binsar Pandjaitan, Indonesia's Coordinating Minister for Maritime Affairs and Investment, assured the public that the country was well prepared for the weather phenomenon. To prepare for the drier season, Indonesian authorities are considering the use of climate modification technology to create artificial rain, which could help prevent peatland fires, the minister said.
During a press conference at the Ecosperity Week conference, Pandjaitan mentioned that Indonesia's haze problem has declined since the severe haze in 2016, which resulted in deteriorating air quality due to excessive quantities of particulate matter from burning oil palm plantations in Sumatra and Kalimantan.
The minister made this statement ahead of the Association of Southeast Asian Nations (Asean) transboundary talks scheduled from June 7 to 8 in Singapore, where member countries Brunei, Indonesia, Malaysia, and Thailand are expected to develop a second roadmap for combating transboundary haze pollution in the region.
Transboundary haze occurs when smoke and particulate matter from burning forests and peatlands are carried by the wind to neighboring countries, resulting in poor air quality and an increase in respiratory diseases, among other problems.
'Everybody is worried'
Indonesia is preparing for a severe dry season due to El Niño, which increases the risk of forest fires, according to the head of its national weather agency.
The weather agency chief stated that El Niño started in June and will affect almost all of Indonesia, worsening until September. The higher temperatures and drier seasons in the country raise concerns about peatland fires, which contribute to transboundary haze in Southeast Asia's southern areas.
In May, Singapore's meteorological agency warned that "drier and warmer conditions are conducive to the development of peatland and vegetation fires" and advised Singaporeans to have N95 masks available in case of haze issues.
"What is important to understand is that even though the fires are often related to human activity, the seasons affect the severity of the haze," Associate Professor Dr. Helena Varkkey from Universiti Malaya told Vatican News.
Dr. Varkkey was part of a group of experts commissioned by Asean to carry out an assessment of the achievements of the first Asean road map for combating transboundary haze in the region from 2016 to 2020.
"It is very worrying now because we are coming into an El Niño season. Everybody is worried about it," she added.
Furthermore, Dr. Varkkey mentioned that peatland fires worsen with increased frequency, leading to more severe fires over time. When coupled with worsening climate conditions, this could result in the haze spreading further and affecting regions near Southeast Asia. "That could definitely be something to think about," she added.