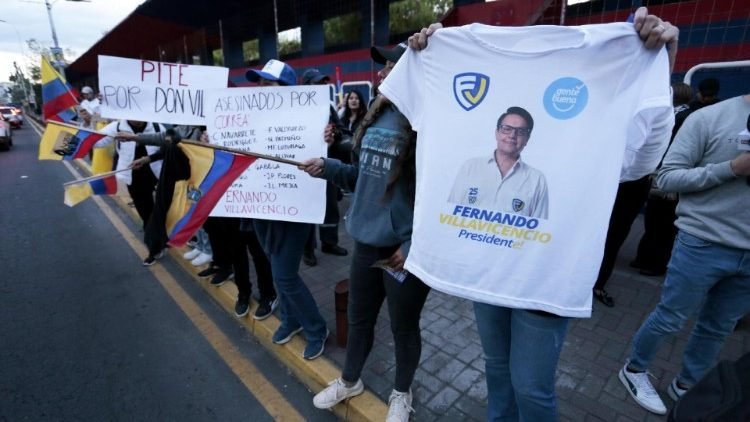 Ecuador's Catholic Bishops' Conference releases a statement expressing their solidarity with the family of assassinated presidential candidate, Fernando Villavicecio, and condemn every form of violence.
By James Blears
Fernando Villavicencio who was a Presidential Candidate for the Build Ecuador Party, was a fearless opponent of organized crime and corruption. He defiantly declared: "Here I am, showing my face. I`m not afraid of them."
His courage in standing up to organized crime cost him his life. He was shot dead as he got into his car, following a rally in the capital Quito. His assassin was also shot and later died. Nine people including a parliamentary candidate and two Police Officers were also wounded.
Minister of the Interior Juan Zapata describes the killing as: "A political crime of terrorist nature." Appalling as it is, this won`t stop the Presidential Election going ahead on August 20th.
Police have arrested six Colombians, in a so-called safe house. The haul includes two shotguns, a semi-automatic rife and grenades. The investigation continues. Ecuador has seen an increase in illicit cocaine smuggling and with it a steep rise in violence. This assassination is a direct threat to democracy and with it freedom of speech.
The Bishops' appeal
The Bishop`s Conference says: "We stand in solidarity with the victim`s family and we condemn every form of violence, at every level of society. We join with the initiatives to restore social society, while we are firmly committed in praying for peace, anchored in freedom, justice truth."
The entire nation of Ecuador has been shocked by this assassination, but in spite of being shaken to its core, it is fundamentally standing firm at a time of crisis.