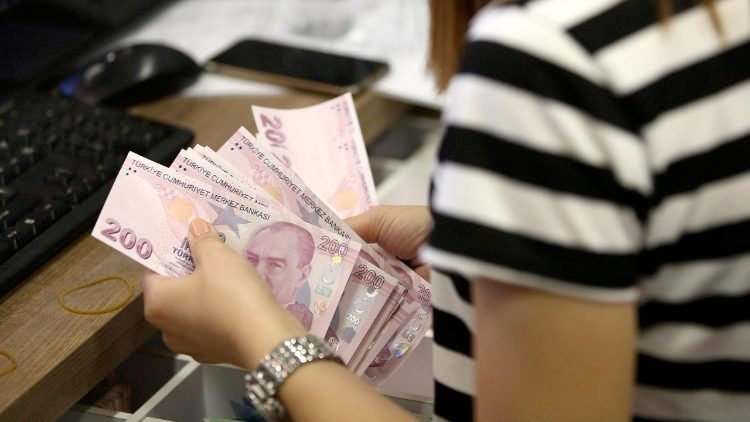 The Turkish lira remains under pressure as it continued its descent on world currency markets. The leading Turkish Sabah newspaper cited the head of the Istanbul Chamber of Commerce and Indus try as saying the government needed to take urgent action, as the financial stability of the country was in doubt.
On Friday, Minister of Finance Berat Albayrak rolled-out his "new economic model" that was supposed to reassure markets and investors, however, his plan was vague and further accelerated the crash of the lira.
In an attempt to calm the markets on Monday, the Turkish Central Bank said it would provide local banks with all the liquidity they needed, but fears remain that the crisis could spread to markets in Europe.
The situation is making day-to-day life intensely difficult for industry and businesses in Turkey, especially importers who have seen prices rocket as the lira sinks.
Erdogan Defiant
A defiant President Erdogan asked entrepreneurs to ignore the economic upheaval, and urged businessmen not to rush to change lira into foreign currencies, saying it would place more pressure on Turkish banks.
In this dispute between Turkey and the US, the tone has sharpened dramatically – as the consequences for the Turkish economy become apparent.
In a combative speech, Erdogan refused to take responsibility for the crisis, instead, accusing the US and the West as being the source of the problem. "You cannot tame this nation with threats," he warned, whilst at the same time, urging compatriots to improve the tourist product, as holidaymakers "bring you dollars." Over the weekend, Erdogan took to the columns of the 'New York Times' warning his government will begin "looking for new friends and allies," – a threat interpreted as seeking closer relations with Russia.
Commentators agree that the crisis is pushing Ankara – a NATO member since 1952 – into the arms of Russia, despite the countries only recently resolving a severe low-point in relations after Turkey shot down a Russian fighter jet in 2015.
US – Turkey Rift
At the centre of the US-Ankara spat is the dispute over two clergymen. Washington is calling for the release of US pastor Andrew Brunson, who is being held on disputed 'terrorist charges' in Turkey. Turkey, on the other hand, wants the US to extradite Turkish preacher Fethullah Gülen, who they blame for the coup attempt against President Erdogan in 2016.
After the escalation of the dispute, US President Donald Trump announced he would double tariffs on steel and aluminium imports from Turkey.
By Nathan Morley