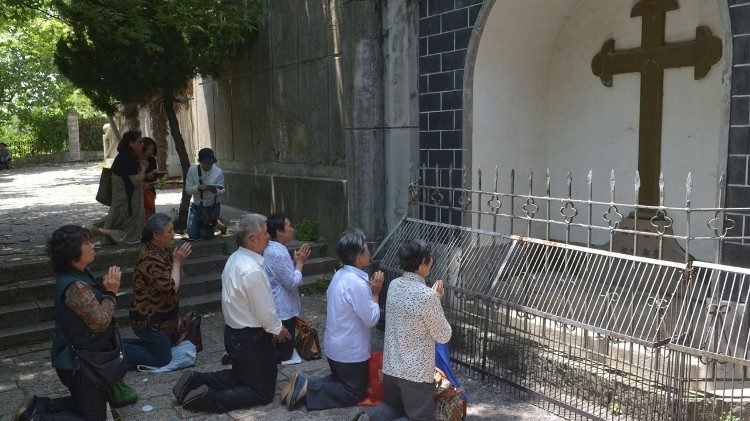 The Provisional Agreement on the appointment of Bishops, signed today in Beijing by the Holy See and the People's Republic of China, is the fruit of a long journey begun by St. John Paul II. During his pontificate, institutional contacts were established with the Chinese Authorities, in the context of the opening of China to the world.
In this period, confidential meetings were begun. The Holy See conducted the dialogue with a respectful attitude toward the Chinese government, seeking to move past any past or present misunderstanding, in order to clarify the nature and religious mission of the Catholic Church, and the intentions of the Holy See's work on the international level.
In his Message to the Conference on Matteo Ricci (24 October 2001), St. John Paul II said: "It is no secret that the Holy See, in the name of the whole Catholic Church and, I believe, for the benefit of the whole human family, hopes for the opening of some form of dialogue with the Authorities of the People's Republic of China. Once the misunderstandings of the past have been overcome, such a dialogue would make it possible for us to work together for the good of the Chinese people and for peace in the world."
Along the same lines, Benedict XVI, in his Letter to the Church in China in 2007, reaffirmed that the Holy See is open to a dialogue with the authorities of the People's Republic of China, and hoped "that concrete forms of communication and cooperation between the Holy See and the People's Republic of China may soon be established," because "friendship is nourished by contacts, by a sharing in the joy and sadness of different situations, by solidarity and mutual assistance" (n. 4). He emphasized that solutions to ecclesial problems must overcome existing tensions that exist with the legitimate civil authorities—without ever forgetting, on the one hand, the compass of faith and of pastoral witness; and on the other hand the humble recognition of the complexity of the questions in this area.
Adhering to this continual line of action and of papal magisterium, Pope Francis desires to follow in the commitment to dialogue, and has promoted and supported the official dialogue with the Chinese Government. In an interview published by the Asia Times in February of 2016, Pope Francis said, "For me, China has always been a reference point of greatness. A great country. But more than a country, a great culture, with an inexhaustible wisdom." And he added, "To dialogue does not mean that one surrenders himself" . . . "The true balance of peace is realized through dialogue. Dialogue does not mean that we end up with a compromise," but that we walk together in order to build.