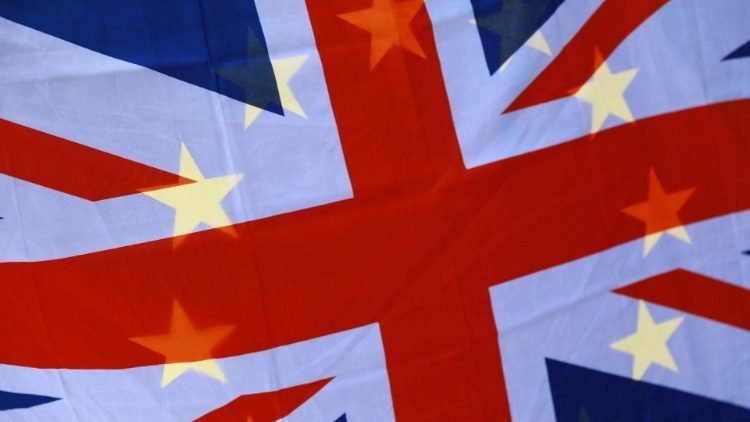 Britain is set formally to leave the European Union (EU) on Friday after 47 years as a member of the world's largest trading bloc. In a video message due to be aired an hour before the official departure time, the nation's Prime Minister Boris Johnson will hail the dawn of a new era, saying Brexit is not an end but a beginning.
By Susy Hodges
After repeated delays and over three years of angry debate, Brexit Day has finally arrived. It marks Britain's most significant geo-political shift since World War Two and is one that has left deep wounds and divisions in this nation.
When Britain leaves the European Union or EU at midnight on Friday, little will change immediately as the country begins a transition period. Prime Minister Johnson has until the end of the year to negotiate a new trade and future relationship with the EU. The Bloc has warned that this will not be easy with such a tight deadline but Johnson has ruled out the possibility of extending the transition period. In the meantime, most EU laws will continue to be in force, including the free movement of people.
In an open letter, the Presidents of the EU's three major institutions marked Brexit Day by reminding Britain that every choice has its consequences. Without being a member, they warned, you cannot retain the benefits of membership.
Former British Prime Minister David Cameron who led the campaign to remain in the EU during the 2016 referendum called Friday a very big day for Britain, saying he believed it could make a success of the choice that was made.
Brexit was originally scheduled for March 29th last year but was repeatedly delayed when lawmakers rejected a previous withdrawal agreement reached by the EU and former Prime Minister Teresa May.
Johnson was able to get his own revised deal through parliament after winning a large majority in December's elections that he fought using the simple slogan "get Brexit done."
But he leads a country where arguments about whether to leave or remain in the EU have divided towns, villages, friends and families for more than three years and where many people increasingly distrust politicians.
The official celebrations marking Brexit Day were muted with Johnson not wishing to alienate the millions of Britons who supported staying in the EU.
Nationalists in Scotland are increasingly pressing for a new independence vote there while the Brexit saga has fuelled talk in Northern Ireland of reunification with the Republic of Ireland which is an EU member.
So, as Britain turns over a new page in its history with this exit from the EU, the challenges that lie ahead are daunting. Johnson has promised to bring the country together after the years of wrangling and soul searching over the issue of EU membership. He described Brexit Day as a moment of real national renewal and change. But will Britain thrive outside the EU as Brexiteers believe or will it, as Remainers fear, be badly damaged economically by severing its ties with the world's largest trading bloc? Only time will tell.